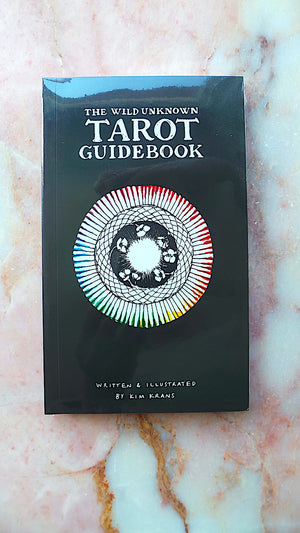 By The Wild Unknown.
A sweet and helpful guide to all your tarot needs.
200 pages of info and drawings, handwritten by Kim Krans.
This book is especially great for those new to the tarot... it leads you through shuffling, cutting the deck, spreads, the meaning of all 78 cards, suits, and more.
Even seasoned readers will appreciate the glimpse into where the concepts of the illustrations came from. A real gem!