Prehnite Chips (for 5 chips)
£3.00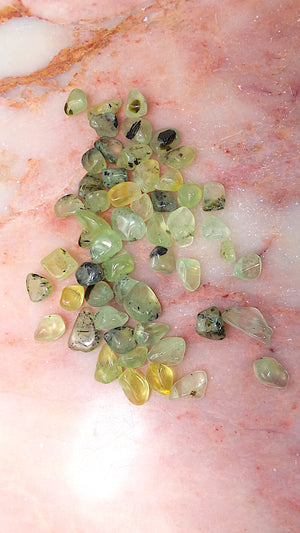 Prehnite Chips (for 5 chips)
£3.00
Chips measure about 0.5cm
Sold in a bundle of 5 chips per order.
Prehnite radiates a calming and heart opening energy. It helps to defuse any anxious or angry energy, restoring a peaceful balance to our mind, body and spirit. Prehnite helps to deepen our connection to nature and to the beauty of Mother Earth. 
Comes in small cotton bag.
code:p111